NRNA Annual General Meeting, NRN Day 2022 & Global Conclave
10 Oct 2022: NRNA Secretariat Office
11- 12 October 2022: Hotel Yak and Yeti
About Program
On Oct 11th, NRNA organizes different program around the world  celebrating the establishment of Non-Resident Nepali Association (NRNA). This year also we are planning to organise different program in Nepal from Oct 10-12, 2022.
On the first day, Oct 10th we have IGA 2022 (Closed Session) in NRNA Secretariat followed by different programs and session on CNC. On the following day we planning to celebrate NRN Day with sessions on investment, Foreign Employment and Voting Rights chaired by Hon. Rt. Sher Bahadur Deuba, Prime Minister of Nepal.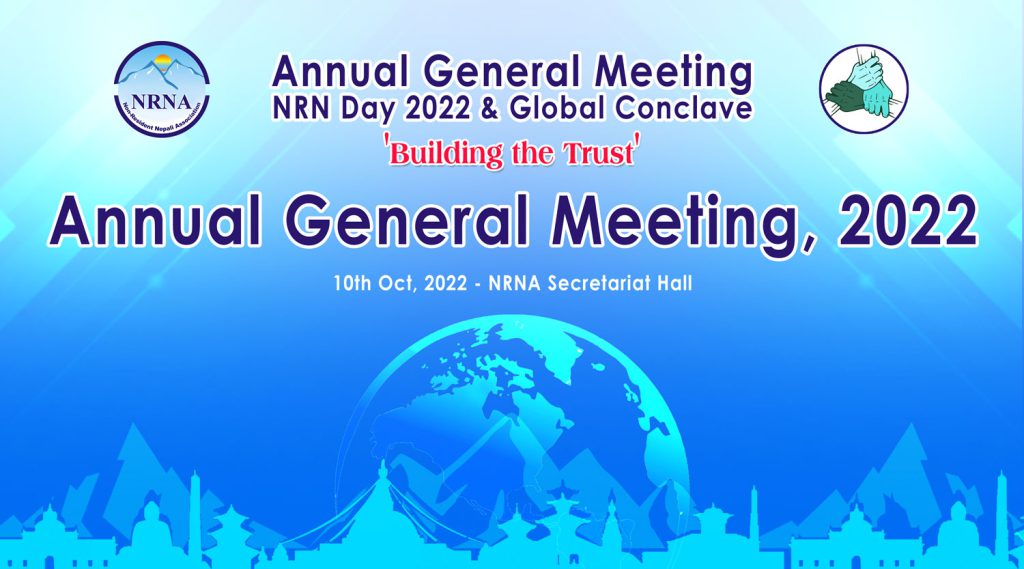 The Registration Fee will be collected on-site.